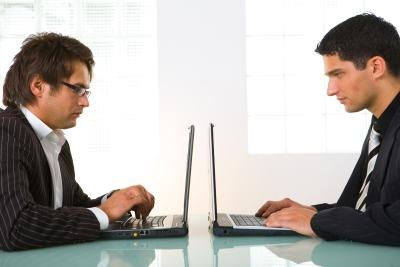 by Contributing Writer
Using Netflix on multiple devices is a cinch -- you can stream to your desktop when you're at home and your laptop when you're out and about without any fuss or extra cost. Netflix allows six devices, including PCs, to be linked to a single account; you can check how many devices you have authorized by clicking "Your Account & Help" on the Netflix website and clicking the link titled "Manage Netflix Ready Devices and Computers" from the "Watching Instantly on Your TV or Computer" header.
Using the Netflix Website
Step 1
Log into Netflix website on the computer that you wish to activate for instant viewing. Although you may need to install software before the Netflix viewer can work properly -- the viewer uses Microsoft Silverlight -- the computer will activate when you log into your account.
Step 2
Click the "Watch Instantly" button in the top-left corner of the Netflix navigation. On the "Watch Instantly" page, you can search through the streaming titles available, including genres that Netflix suggests based on your preferences and your watching habits.
Step 3
Click the blue "Play" button below the title that you want to watch.
Using Boxee
Step 1
Create an account on the Boxee website. Install Boxee on the computer that you want to use to stream Netflix. Boxee is a multi-platform service that scours the Internet for streaming videos; it also includes a Netflix app for computers running Windows. If you do not have Microsoft Silverlight installed on your computer, you will need to install that as well.
Step 2
Authorize Boxee to link to your Netflix account. You can do this from the Boxee website (see Resources).
Step 3
Open Boxee on your computer and log in using your Boxee account.
Step 4
Go to "Apps" and run the Netflix app to browse the available instant-watch titles. You can watch any of the available titles from within the Boxee program.
Tips
Multiple users can stream at the same time on different devices.

You can disable instant streaming on devices from the "Manage Netflix Ready Devices and Computers" menu. This is convenient if a computer is stolen or if you decide to stop streaming to a particular device.
Warnings
The watching habits of all devices activated will affect the suggestions that Netflix makes for you; as such, you may find the variation in what Netflix recommends wildly different.

Computers running Linux will not be able to stream Netflix via the website or Boxee without using some workaround, such as a virtual box emulating Windows.
Resources
Photo Credits
Jupiterimages/Photos.com/Getty Images