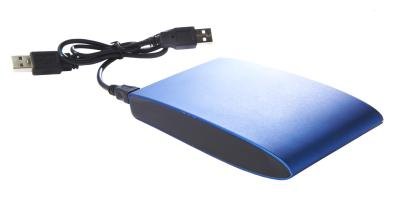 by Contributing Writer
Hard drives fail. Computers get stolen. To ensure you don't lose your important data, you need to back up not just often, but in the most secure way possible. The safest method to protect your important data is a secure off-site backup service via the Internet. Some backup services automate the backup process using a specialized program, while others require you to copy your data to the server manually.
Services With Automated Software
Step 1
Select an online backup service that best fits your needs and budget. Commercial backup services include Mozy, which offers a free storage plan of 2 GB and a paid plan of 125 GB or more; Carbonite, which offers one unlimited backup plan for a flat yearly fee; and SOS Online Backup, which has two plans for 50 GB and 100 GB, with customized plans for additional space. Dmailer Backup is a lesser-known backup service that offers a free 2-GB plan.
Step 2
Download the program that comes with your service. SOS Online Backup is a Windows-only services, so it will not work on computers that use Linux or Mac OS X. MozyHome and its high-end alternative, MozyPro, Carbonite and Dmailer Backup all support Windows and OS X.
Step 3
Select the files and folders that you want to sync to your online backup service's offsite backup.
Step 4
Set the automated sync settings for your specific program. Whether you set your computer to initiate a file sync each time a file is updated, at a specific time of the day or night, or just when the computer has been idle for a certain amount of time, a service that performs frequent and consistent backups s the essential element that protects against file loss.
Services Without Automated Software
Step 1
Choose a service that works best for your backup requirements and budget. Dropbox and Wuala offer free 2-GB backup accounts, with additional space available for a fee. Both services work on Windows, Linux and OS X.
Step 2
Download the backup client to your computer. Dropbox and Wuala feature drag-and-drop interfaces that allow you to simply add the files you want to back up into your backup folder.
Step 3
Back up regularly. Because these sort of services are less proactive than sites like Mozy and Carbonite, the burden of keeping regular backups falls on the user.
Tip
Different services offer a range of settings for users with mobile devices, or those who want to back up content on multiple computers; check out a service's full feature set to make sure that it meets your computing and backup needs.

Offsite backup services encrypt your data to keep it safe on their servers and cloud.

Many offsite backup services also have a version backup service, so that if you accidentally overwrite your thesis and save it, you can retrieve an older version that has been backed up. Some companies offer a limited number of versions, while others have unlimited version retrieval.
Photo Credits
Thomas Northcut/Photodisc/Getty Images