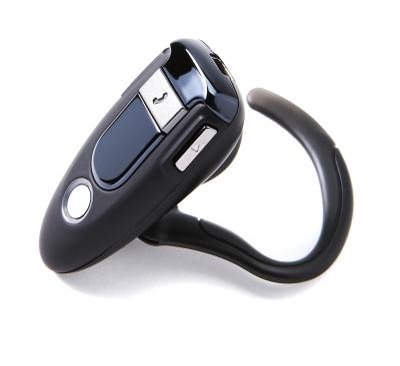 by Contributing Writer

The Apple iPhone is a smartphone with an operating system that allows you to make and receive phone calls, play music or games, surf the Internet and use applications to help you stay organized. As of January 2011, Apple iPhones do not have a feature for listening to music with a third-party Bluetooth headset. However, you can use a few tricks to listen to music using Bluetooth on your iPhone.
Step 1
Turn on your Bluetooth headset, and make certain that it is in discoverable mode. If you're uncertain how to make your Bluetooth headset discoverable, check the user's manual that came with the device when you purchased it.
Step 2
Press the "Sleep/Wake" button near the top of your iPhone to turn the device on. Tab the "Settings" button on your iPhone's home screen. On the Setting screen, tap "General" and then tap "Bluetooth." After the Bluetooth screen appears, tap "Bluetooth" to turn the feature on. Check to see if the "Bluetooth" icon is displayed on the status bar. Your iPhone begins searching for a Bluetooth device that is less than 30 feet away from where it is located.
Step 3
Tap on the name of your Bluetooth headset. Enter the pin or passcode for the device. Tap the "Connect" button. Check the Bluetooth icon on your iPhone to find out if it is communicating with the headset. The Bluetooth icon color changes to blue or white when it is communicating with the connected device. After both devices are paired, press the button below the touch screen on your iPhone to return to the home screen.
Step 4
Tap the "Voicemail" button on the home screen. On the Voicemail screen, tap the upper-right corner to select the audio source for listening to voicemails on your iPhone. Tap on the Bluetooth headset name. Press the button below the touch screen to return to the home screen.
Step 5
Tap the "iPod" app on the home screen to listen to music that you have stored on your iPhone. Tap the "Music" button and press the "Song" browse button near the bottom of the screen to search for a song name. Then, tap on the name of the song that you want to hear.
Step 6
Use your finger to drag the little dot on the screen to the left to decrease the volume on your iPhone. Then increase the volume on your Bluetooth headset.
References
"How to Do Everything With Your iPhone"; Jason Chen, Adam Pash; 2007
Photo Credits
Thomas Northcut/Photodisc/Getty Images