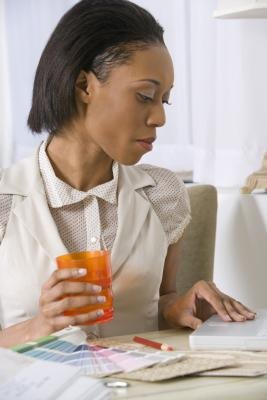 by Contributing Writer
Your Facebook profile picture appears beside all the posts and comments you make using your Facebook account. If you represent a brand, you may want to use your logo as a Facebook icon instead of a photo of yourself. The thumbnail Facebook displays for your profile picture is a symmetrical square, and if you upload an asymmetrical image of your logo, Facebook shrinks it to fit the thumbnail space, or crops the image to display only a square. However, you can exert greater control over your logo's appearance as a Facebook icon by creating your own image using the open-source freeware graphics editor, the GNU Image Manipulation Program.
Create Icon in GIMP
Step 1
Launch GIMP on your desktop and open the image file of your logo.
Step 2
Click the "Image" tab in the main menu. Then, select "Canvas Size" from the drop-down menu.
Step 3
Make the width and the height the same pixel size, making the smaller number the same as the larger number. This creates a perfectly square canvas for your image.
Step 4
Click the "Center" button to center your logo in the image canvas.
Step 5
Select "All Visible Layers" from the drop-down menu next to "Resize Layers." Then, click the "Resize" button. The image displays as a square with a white background.
Step 6
Click "Image" in the main menu and select "Scale Image," then scale the image to whatever size you want, though Facebook requires that it be no smaller than 180 pixels in length and width.
Step 7
Add any other design elements to your log, such as additional text, photos or other graphics.
Step 8
Click "File" in the main menu, and then select "Export" in the drop-down submenu. Follow the on-screen instructions to save your image to your hard drive as a JPG or PNG file.
Upload to Facebook
Step 1
Log in to your Facebook account and navigate to your Facebook profile or page.
Step 2
Hover your cursor over your profile photo and click "Edit Profile Picture" to edit your current profile picture, or "Add Profile Picture" if you haven't yet uploaded one. Then, select "Upload Photo" in the submenu.
Step 3
Browse your hard drive for your new Facebook icon and double-click to upload it to your Facebook Profile.
Tip
You can edit your profile picture's thumbnail by hovering your cursor over the image, clicking "Edit Profile Picture" and selecting "Edit Thumbnail" from the submenu.

If you don't want to resize your logo image in GIMP, you can upload it to your Facebook profile, edit the thumbnail and check the box next to "Resize to Fit." Facebook automatically shrinks the width of the image to fit the dimensions of the profile photo.
Photo Credits
Jupiterimages/Creatas/Getty Images