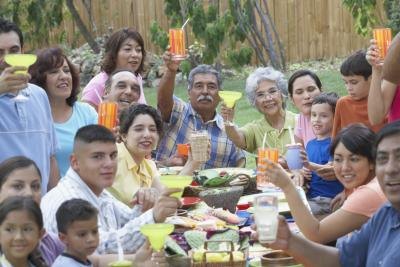 by Contributing Writer

The default, random-number URL for Facebook groups is difficult to use unless you're following a direct link, and relaying the address verbally would be virtually impossible. Although Facebook profiles and pages have optional usernames to create memorable addresses, groups rely on a custom email address. The chosen prefix of this address simultaneously establishes a vanity Web address, which you can use to access the group.
Step 1
Log in to your Facebook account and navigate to your group page.
Step 2
Click the gear icon on the group's top navigation bar and select "Edit Group Settings."
Step 3
Click "Set Up Group Address" from the Group Address section.
Step 4
Enter a custom name for the group in the field provided and click "Set Address." The name must be at least five characters in length and can only use letters, numbers or periods. If the name is already in use, a notice appears at the top of the window, so choose another name. The group's Web address will be "www.facebook.com/groups/[groupname]" with "[groupname]" being the name you chose.
Tip
Message all members of the group by addressing an email to "[groupname]@groups.facebook.com."
Photo Credits
Jack Hollingsworth/Photodisc/Getty Images