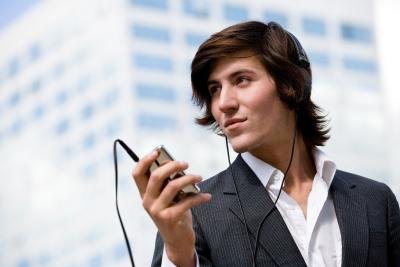 by Contributing Writer

MP3 players allow you to download audio files from your computer to take them with you on the go. You can listen to music while you exercise, or catch up on podcasts or audio books while in the car or riding the bus. With proper care, MP3 players can provide years of on-the-go audio enjoyment; but if not properly cared for and protected, you may find yourself without your favorite tunes.
Step 1
Purchase and use a protective case. Select a case designed specifically for your MP3 player's model. Using a custom case will provide protection for your player's buttons and openings. Select a case that matches your activity level. If you are very active and prone to dropping your MP3 player, select a case that offers increased padding and protection.
Step 2
Install a protective shield on surfaces that will not be covered by a case or surfaces that get touched often, such as the touch screen. Protective shields are often sold by MP3 player manufactures or other third-party companies.
Step 3
Store your MP3 player in a waterproof bag or case if you will be using it around water such as at the pool or while boating.
Step 4
Insure your MP3 player against damage. Policies can be purchased from the MP3 player manufacture, third party insurers or from your homeowner's or renter's insurance company.
Step 5
Keep your MP3 player out of harm's way. The easiest way to protect your MP3 player is to avoid situations that will cause damage. Avoid using your MP3 player around water. Store your MP3 player so that it will not fall and break. Keep your MP3 player away from small children or animals who may break it.
Tip
If your MP3 player does sustain water damage, try putting the player in a bag of white rice. Leaving the player in the bag overnight may dry out some electronic devices.
Resources
Photo Credits
Jupiterimages/Photos.com/Getty Images