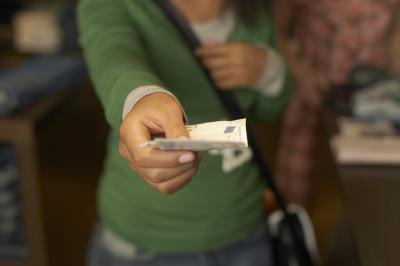 by Contributing Writer
Social networks like Facebook allow charities, artists and nonprofits to ask for donations in the same places their fans and followers go for the latest news. By giving consumers the option to donate from home, charities add anonymity and security to the process. Donation applications already exist for Facebook pages, and they make it easy for charities to add this option with just a few clicks.
Getting Permission
While a variety of apps exists to add Donate buttons to a page on Facebook, they have one common thread: whoever adds the app needs administrative permissions at either the Manager or Content Creator level to add the app to a page. The person who originally created the page is automatically set as a manager -- the highest permission level -- and all other people added as administrators are managers by default, unless the current administrator assigns a different status to them.
Finding An App
Facebook's App Directory is the best place to search for applications that can be easily and directly installed to a Facebook page. Searching for the term "donate" brings up a series of apps from which to choose. From here, an app can be selected and added to a business or charity's page by clicking the "Add App" button. These apps often require banking or other account information, so read their terms of service carefully before agreeing and adding the app.
Donation Verses Cause
Two of the most popular Facebook apps for accepting donations are "Donate" and "Causes." The Donate app is prevalent on Facebook pages because it can be used by companies, local organizations, bloggers and developers, and it is often used to support activities these individuals and businesses perform for free. Registered charities often use the Causes app because it provides greater support for donation campaigns, but it has some user restrictions.
The PayPal Alternative
Some businesses may already have a PayPal account that they use to collect or make payments or receive donations. While it is possible to add a button directly with some HTML coding, PayPal and Facebook have partnered to create the FundRazr application. The application works like most other Donate buttons, except that it is tied to the organization's existing PayPal account.
Photo Credits
Jupiterimages/Comstock/Getty Images