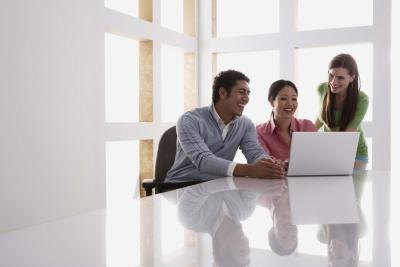 by Contributing Writer

When transitioning from Google Chrome to Internet Explorer, you probably don't want to lose your bookmarks or manually recreate this extensive list of sites. Although Chrome enables you to export your bookmarks into an HTML file that can later be imported into Internet Explorer, this process wastes time. If your goal is to access your bookmarks in Internet Explorer, you should use its convenient Import wizard to directly copy your bookmarks.
Step 1
Click the "Favorites" button in Internet Explorer, which looks like a star, to view the Favorites drop-down menu.
Step 2
Click the arrow next to "Add to Favorites" and select "Import and Export."
Step 3
Select "Import From Another Browser" and click "Next."
Step 4
Check "Chrome" and click "Import."
Step 5
Click "Finished." Your Chrome bookmarks are now accessible from the Favorites drop-down menu or sidebar.
Tip
To export a backup HTML file of your Chrome bookmarks to Windows 8 File Explorer, press "Ctrl-Alt-O" in Chrome, click "Organize" and select "Export Bookmarks to HTML File." Choose an appropriate name and location from the Save As window and click "Save."
Warning
Information in this article applies to Internet Explorer 10 and Google Chrome 26. It may vary slightly or significantly with other versions or products.
Photo Credits
Jupiterimages/Brand X Pictures/Getty Images