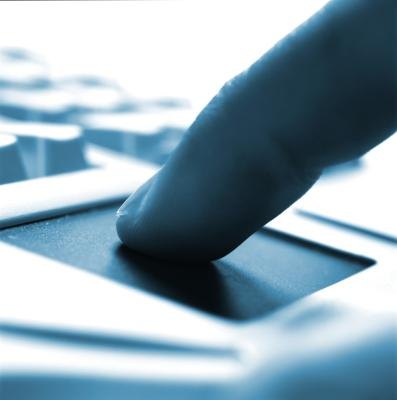 by Contributing Writer

The touchpad on your HP or Compaq laptop works like an integrated mouse. You use your finger to control the mouse pointer and tap on the touchpad to represent clicks. This conveniently avoids the necessity of a separate mouse, but can cause problems when typing. Too frequently, you can accidentally brush against the touchpad, which relocates your cursor and causes you to type in unpredictable areas. Understanding that issue, HP/Compaq has integrated an easy way to temporarily disable your touchpad.
Step 1
Look for a on/off button located near the touchpad. Press this button to toggle the touchpad on or off. If there is no such button, then it may be integrated into the touchpad itself.
Step 2
Touch the top-left corner of the touchpad and hold it for five seconds. A light should appear on the touchpad, signifying it is currently off.
Step 3
Touch the top-left corner of the touchpad again for five seconds to turn the touchpad back on. The light should then turn off.
Photo Credits
Stockbyte/Stockbyte/Getty Images