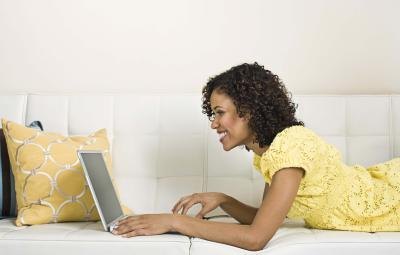 by Contributing Writer
If you don't know anything about Delicious (www.delicious.com) and StumbleUpon (http://www.stumbleupon.com), you might be surprised at how these two sites can enhance your Web browsing and social networking experiences. Since they are sometimes referred to in similar terms, it's important to understand the difference between the many gifts they offer you.
What is Delicious?
Delicious has been through a few redesigns since its launch as "del.icio.us" in 2003, but it continues on as a free bookmarking service. This isn't as boring as it sounds. Every link you add to your Delicious profile can be tagged with a word or phrase that you create. For example, if you add a link to a page about how to water a vegetable garden, the tags might be "garden," "vegetable" and "watering." If you have several bookmarks with the same tag, you can view them on a Delicious page and send the URL out to share. Once inside your account, you can drag a Delicious bookmarklet onto your browser's bookmarks toolbar, which will give you an "Add to Delicious" option. You will then be able to add a link to Delicious anytime you wish, adding comments and tags on the fly.
What is StumbleUpon?
The San Francisco-based StumbleUpon describes itself as a "giant collection of the best pages on the internet." Its name is a play on the idea that stumbling upon something is often the best way to learn about the world. In contrast to Google or Bing, StumbleUpon asks you to answer questions designed to measure your interest around broad topic categories like art, technology and science -- referred to as your "StumbleDNA." -- and returns personalized page recommendations. When you visit a site suggested by StumbleUpon, you have the option to give the page a "thumbs up" or "thumbs down" -- ratings that will help the engine tweak your interest profile. "As you like more content, your DNA will change to reflect what you like," according to the StumbleUpon help center.
How Are They Different?
Delicious and StumbleUpon are more different than they are alike; however, they are sometimes confused because they both offer a way to personalize Web browsing. While Delicious can help you discover new sites based on what other members are bookmarking, its primary purpose is to help you organize and collect bookmarks, tag them and create specific categories or tag bundles that you can share. StumbleUpon's primary purpose is to help you find new material on the Web related to your interests.
How Are They Similar?
Delicious and StumbleUpon do have some similarities. Both companies have headquarters in California, and both began as start-ups that were purchased by investors. StumbleUpon was purchased by eBay in 2007, but was bought back by company president Garrett Camp in 2009. Delicious was purchased by Yahoo in 2005, but is now owned by Avos Systems. Both strive to integrate with Facebook and Twitter, and allow users to sign in through either system.
Photo Credits
Jupiterimages/Brand X Pictures/Getty Images