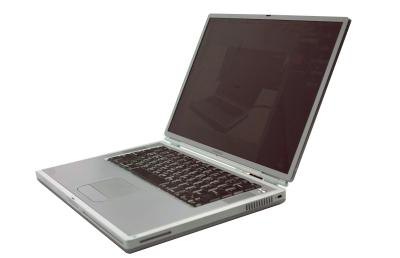 by Contributing Writer

Both Dell and Sony have been manufacturing laptops for many years. Both companies offer customization options for hardware components and a range of sizes in each of their line of laptops. Each manufacturer offers tablets, budget laptops and high-end machines to work with a wide range of customer budgets and needs.
Laptop Selection
Sony's Vaio series offers four types of laptops; they are designed primarily for personal use. Most of Sony's laptops are offered in different colors and sizes. Screen sizes range from 11.6 inches to 17.3 inches, and some screens are available as touchscreens. Dell also offers laptops for personal use, but unlike Sony, Dell also offers laptops specifically designed for businesses, education, government and health care organizations. Dell offers six series of laptops that cover gaming, high-performance systems, multimedia, everyday computing, ultra-light laptops and touchscreen laptops.
Customization Options
Sony offers only a few customization options, so you can select your hard drive, operating system, bundled software and the type of optical drive you want installed in your computer. Dell offers many customization options that enable you to select your video card, type of system memory, a processor, sound card, optical drive, hard drive, case appearance, operating system and the bundled software that is installed on your computer. Customizing your laptop may result in a price that differs from the advertised price.
Cost
Both Dell and Sony offer budget laptops priced at less than $500 -- and both companies also offer performance laptops that cost thousands of dollars. Both companies offer upgrades, but Dell offers more upgrade options than Sony. These options can dramatically increase the price of the laptop and make the price much higher than the initially advertised price. Sony offers fewer options for upgrading, so the cost will be much closer to the initial price.
Technical Support
Both Sony and Dell offer technical support for laptops sold through their websites. Sony's standard warranty offers one year of support and repair of your laptop. Sony also offers additional warranty coverage plans for as long as five years for an additional cost. Dell's standard warranty is a 90-day warranty that covers technical support over the phone and includes one year of in-home support if phone support and remote technical support. You can also pay extra to upgrade to a two- or three-year support plan that includes mail-in service.
Photo Credits
Jupiterimages/Photos.com/Getty Images