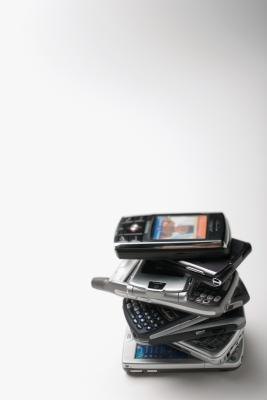 by Contributing Writer

Most Samsung cell phones feature a Silent Mode option that you can enable with a touch of the keypad. Once enabled, Silent Mode mutes the sound emitted each time you press a key on the keypad. Occasionally, an accidental touch may enable this feature, leaving your phone unintentionally silent. Disabling Silent Mode will restore your phone's keypad volume.
Step 1
Turn on your Samsung phone and wait for it to enter Standby Mode. Once in Standby, you can see the time, date and phone status icons.
Step 2
Press the "#" key on the keypad and hold it down. Release the "#" key when you see "Exiting Silent Mode" flash across the screen. Your phone is no longer in Silent Mode.
Step 3
Press keys on your keypad to test the volume.
References
Resources
Photo Credits
Jupiterimages/Photos.com/Getty Images