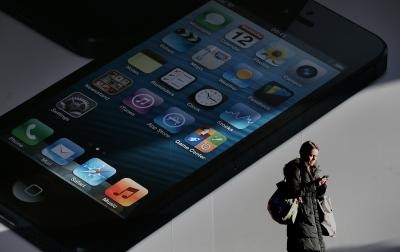 by Contributing Writer

The iPhone's Phone application includes, among other things, a list of all your recent phone calls, including numbers you've dialed and calls you've received. The iPhone provides options for editing your call log history. You can delete calls one at a time or clear your entire call log at once.
Step 1
Tap the "Phone" icon on the iPhone's home screen to launch the app.
Step 2
Tap "Recents" to view all your recent calls.
Step 3
Navigate to the dialed call that you want to delete from your iPhone's call log.
Step 4
Swipe your finger across the unwanted listing. A "Delete" icon appears.
Step 5
Tap "Delete" to remove the unwanted call from the call log.
Tip
Clear all calls from the call log by tapping "Edit," "Clear" and tapping "Clear All Recents."
Warning
Steps in this article apply to iPhones running iOS 6. Different versions or models may require different steps.
References
Photo Credits
Peter Macdiarmid/Getty Images News/Getty Images