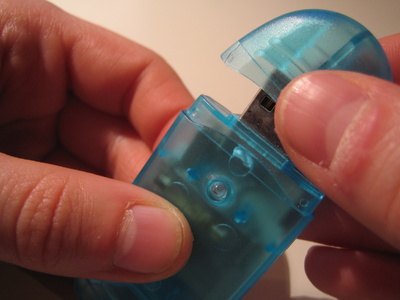 by Contributing Writer

While most computers have working CD-ROM drives, some do not. Netbooks are some of the only PCs to not have a CD-ROM drive, which makes using a bootable USB drive necessary, particularly if you want to install an alternative operating system or simply do some diagnostic testing. Virtually every version of BIOS will allow you to select a USB drive as the primary boot device.
Step 1
Configure the USB so that it is bootable. This is done for you by following the specific software program's installation process. Leave the USB plugged into the computer and click "Start," "Shutdown," and then "Restart."
Step 2
Press either "F2," "F12," "F10" or "F1" at the first screen that appears after rebooting. One of those function keys, depending on the BIOS setting for your computer, will open the BIOS.
Step 3
Use the arrow keys to choose "Boot Order."
Step 4
Press the "Down Arrow" key to highlight "USB/External Device."
Step 5
Press the "+/=" key to move "USB/External Device" to the top of the "Boot Order" list.
Step 6
Press the "Right Arrow" key to select "Exit." Hit the "Enter" key to accept the changes. The computer will then reboot and boot from the USB rather than the hard drive.
Tip
Your USB device must have a bootable operating system on it in order for your computer to completely boot from the USB drive.
Warning
Don't forget to change the BIOS "Boot Order" back. After you're done booting up the computer with a USB, you should change the "Boot Order" back to what it originally was, typically the C: drive.
References